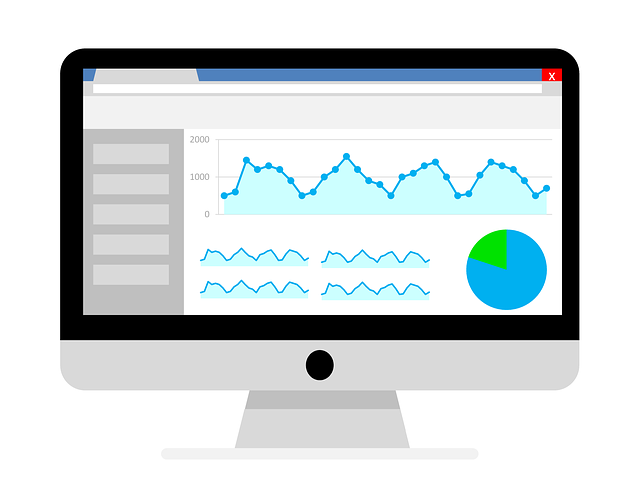 You can perform SEO competitor analysis and get the best results ranking on the search engine. There is so much that you can do once you analyze your competitor.
Performing an SEO analysis can tell you precisely what you need to overcome your competitor. This article will describe how to perform an SEO analysis in WordPress.
You can create a perfect SEO strategy using a comprehensive approach and get the best keywords by analyzing your competitor. 
SEO competitor analysis
SEO analysis would help you get high-performing keywords that would help you to rank your website. Also, you would depict how websites catch more audience retention and traffic. But, most importantly, SEO analysis helps you create a perfect SEO strategy. But how do you perform SEO analysis? Let's tell you!
Tools for conducting SEO competitor analysis in WordPress
There are various tools in the market that would help you perform an SEO analysis and make your lives better. First, however, here are some tools you would need.
AIO SEO is one of the best tools for SEO, and it works as an all-rounder in search engine optimization. Also, this tool works as a WordPress plugin that helps you find the most competitive keywords ever. In addition, this powerful tool supports multiple functionalities like on-page SEO, rich snippets and schemas, local SEO, search engine optimization, SEO audit checklist, and much more.
Well, using this tool would reduce your job, and it would automatically generate the best keywords. So, if you are looking to perform SEO on WordPress, then this plugin is a must-have!
SEMRUSH
Let's talk about SEMRUSH now! SEMRUSH is one of the most popular WordPress plugins that you can use to get the best results when it comes to search engine optimization. Well, this tool would help you get the best organic keywords that would suit your niche. So you will get instant results and keywords. Also, SEMRUSH would help improve your content and give the best outcomes! The best thing about using this tool is that it would improve your online visibility. You can also use this tool for better marketing insights and a competitive advantage over others. The good news is that SEMRUSH is free to use!
MANAGE WORDPRESS WP
The manage WordPress WP plugin tends to be a perfect way to manage your websites and get the best grip over your competitors. It also has an SEO ranking feature that would help you rank the content immediately!
HOW TO PERFORM SEO COMPETITOR ANALYSIS STEP-BY-STEP GUIDE 
Step #1 – Connect your manageWP account!
In the first step, you would need to get a manageWP account and create a new account by adding your email address. You can create your ManageWP account here. Once you have created your account, you need to add your website link to get started and to connect your website with manageWP. 
However, to proceed with this step, you would also need to add your credentials of manageWP account, and you are all set! Now, you need to activate the plugin by searching for the manageWP plugin and downloading it. Then you need to activate the plugin and add another website by using the plus icon.
Step # 2 – Activate the SEO ranking plugin
The best thing about ManageWP is that you use this plugin for free. However, you can avail some premium perks by adding premium add-ons. This plugin would help you keep track of the keywords and view keyword rankings right away. Also, this plugin would help you depict your competitor's keywords so that you can rank and compete right away. Simply select the add-ons option and choose SEO ranking, and you can get this setting for 1$ per month.
Step # 3 – Know your SEO setting & compare it with your competitors 
Go to the SEO ranking tab, and here you will be able to monitor the SEO of your website. You can also find out the search ranking history of your website. This is an essential way to analyze the search engine optimization of your website.
Also, for the competitor's analysis, you would select the competitor's tab, and you would also get the links of your competitors. Once you reach your competitor's site, you can evaluate the keywords used in their content. You can choose the low-density keywords and rank right away!
Step # 4 – Use competitor's data to get the best search engine optimization
Once you are done with the SEO analysis, you would need to understand the strengths and weaknesses of your website so that you can get a better rank than your competitor. This is what you need to do to outrank your competitor: 
Keyword placement is the key! Great keyword placement in the introduction and conclusion could give you the best results.
Your content should be readable. Always check the readability score before you upload your content.
Next, you must select the best meta titles and meta descriptions and include the keywords. You would notice that the website would rank in no time.
Another important thing is that you need to keep track of your competitor's word count. Always make sure to have a similar or greater word count than your competitor and get the best results.
Most importantly, images and videos can increase audience retention and help you get a greater SEO score.
Conclusion
This was a step-by-step guide on how to perform SEO analysis and outrank your competitors right away! We believe that following these steps would give you an ultimate experience, and your website would rank in no time.
Always remember to outrank your competitor by conducting complete research and choosing low-competition keywords so that you can rank easily. Also, keyword placement is the key! Great keyword placement in the introduction and conclusion could give you the best results.
Good luck outranking your competitors!