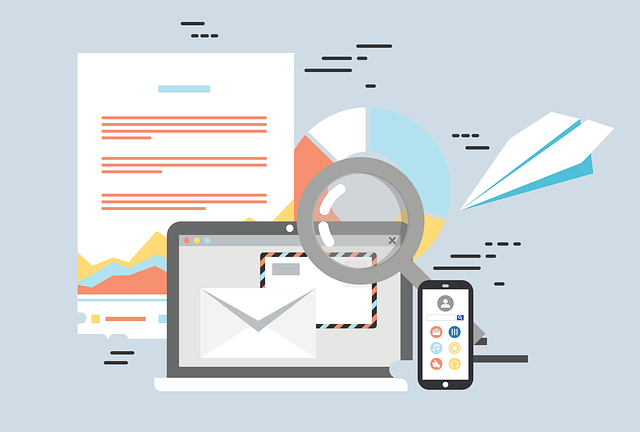 Email marketing campaign provides you with the analytics you need to understand how well your emails are doing. With over two-thirds of all emails open on a mobile device, email marketing campaign is one of the finest methods for a business to take advantage of mobile technology's expanding popularity.
Reach your customers, directly in their inbox!
Consumers are increasingly using their mobile devices to access not only emails but also other forms of media and information. In the Litmus reports, 54% of all emails opened on a mobile device. On mobile, well-designed emails convert at a greater rate than any other media. Hit 'em while you're on the move!
When you have a sizable enough email list, you can send messages with only a few clicks and at no additional expense beyond what you pay your email marketing campaign provider like Mailchimp. Think about a significant corporate achievement and how you wish to benefit target clients.
However, if you have a sizable email list of people who freely chose to receive communications, you may reach a passionate audience for a fraction of the price of print or digital advertisements.
Your business will expand as your list becomes bigger.
For every new or expanding firm, establishing brand recognition is a crucial task. Brand recognition is that intangible factor that influences people to pick your items over rivals'. They are more inclined to buy from you if they know you better.
Emails are using increase brand recognition and demonstrate to customers that you care about them beyond simply their purchase. You may offer subscribers market news, industry updates, and expert advice through email with their consent. To stay top-of-mind, you may also send emails about your product.
Track everything from opens to clicks on links for future targeting.
Creating buyer personas may assist you in determining what type of content to generate for each stage of the purchasing cycle. Some clients may be in the consideration stage, while others may be in the research and comparison stage, and yet others may be ready to buy.
Businesses may target these groups more effectively by segmenting these clients into relevant email marketing lists. Customers want the information to take them to the next step of the purchasing cycle; promoting the correct content may achieve exactly that. It's all about getting these prospects down your sales funnel as efficiently as possible, rather than as soon as feasible.
Customize content endlessly, not limited by social media guidelines!
Give workers the resources they need to interact constructively, politely, and inclusively with their employer's brand rather than discouraging them from using social media. Make sure your staff members understand how to act responsibly and successfully on social media because every employee can represent your business. Social media standards allow you to:
Encourage staff to follow your official social media accounts
Share the social media plan for your business.
Give your staff the tools they need to interact well
Inform people about social media best practices.
Introduce workers to reputable third-party tools and resources, such as the social media management tools or training offered by Hootsuite Academy.
Defend your workers from social exploitation
Protect your business from cybersecurity threats.
Social media policies are frequently developed for employees, but they may also be distributed to influencers, business partners, creative firms, and other parties that could find them useful.
Some fundamentals belong in every social media policy. However, each business is unique. So be sure to customize yours to meet the demands of your business and workforce.
Every organization should have social media policies. Staff members who work for businesses without social media accounts should be involved in the process.
This is an excellent chance to demonstrate to your staff how your brand presents itself and provide them with a simple guide. A complete document outlining how the business and its workers utilize social media is known as a social media policy.
These guidelines are designed to safeguard a brand's reputation and shield it from legal liability. Social media policies should guide how to conduct oneself in a way that benefits the business. It is staff and its clients.