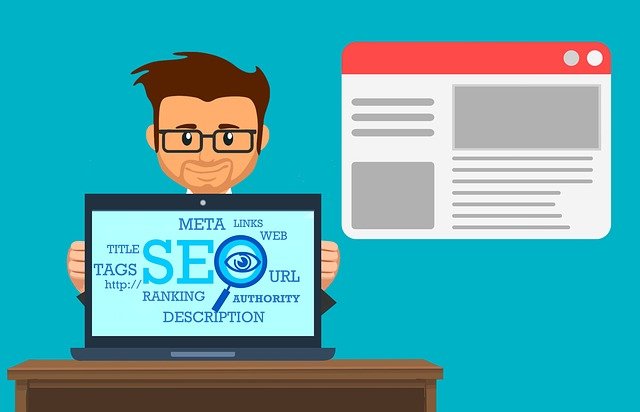 Website SEO is the only way to get better search engine rankings. We all have different SEO strategies and only aim to rank on the first page under the search query. Right? So it is also effective to check website SEO to know the results regularly. It will help you to work effectively and make the required changes for better search engine rankings.
There are plenty of free or paid tools to check your website SEO and achieve higher rankings. The SEO checker tools provide detailed data by performing a deep check on your website.
Here we will share some facts you need to check for your website SEO and rank in search engines' top positions.
So let's dive into it.
Why is it essential to check website SEO?
If you are a beginner, you may not understand the value of checking a website or audit after performing the SEO. It is not wise to work and didn't get any significant results. Many beginners think that with time their website will start performing better. But what if you are working in the wrong SEO direction? Website SEO checks are essential to lead your website to better search engine rankings.
It helps to avoid traffic loss due to website health issues. Better search engine rankings mean better traffic and more business on your website. If you didn't get enough traffic, check the website SEO and redo the criteria to perform better and gain better rankings in search engines. Many beginners make mistakes in indexing websites without knowing it. So if your website also has an improper index, then potential searchers will not find it in search engines. Keep in mind that the website Index has a significant position in SEO.
Moreover, poor SEO also helps google analytics to put penalties on your website due to toxic backlinks. You will also know about these toxic backlinks by checking the Website's SEO.
In other words, we can say that checking website SEO helps to know about all the problems that reduce your website traffic and revenue. Therefore, ensure to regularly check the website's SEO and optimize it for higher rankings in Search engines. It helps to boost your traffic and the opportunity to get healthy backlinks.
Tools to check website SEO
There are plenty of website SEO checking tools that you can use to check your website. These tools provide detailed data about the condition of your website. So you can work on the weak points and get better search engine rankings.
However, you can check your Website SEO through free and paid tools. Here we will share some SEO checking tools that you can use according to your feasibility and perform the better SEO for better rankings.
HubSpot Website Grader
HubSpot Website Grader is a free tool for checking website SEO. You need to enter the URL of your Website, and it provides the automatic report card with detailed insights into your Website's SEO strategies. It helps you understand what you can do to improve your website SEO and achieve better rankings. Ensure that you improve the specific website issues according to the report analysis and work on the weak points. However, using the HubSpot Website Grader can improve the website performance, which is essential for higher rankings in search engines. Ensure that you also enhance the user experience by personalizing the website UX to get better rankings in Search engines.
Google Analytics
Google Analytics is also another website SEO checking tool. It has both free and paid versions that help you assess your website and manage site SEO factors. However, the experts advise you to pair Google Analytics with the Google search console to get better insights into your website. It will help to analyze the main website SEO data through a compiled report and identify the areas where you can make improvements. It provides a detailed guide about keywords you want to rank through Organic SEO strategies. The free version of google analytics helps to improve the organic and inorganic website traffic, referral traffic, and engagement metrics. So when you improve the website engagement, it will get better rankings in search engines.
Internet Marketing Ninjas
Internet Marketing Ninjas is an SEO-focused company that offers different free and paid tools for assessing your website. One of the potential benefits of using the internet marketing ninjas is that it helps to compare your website with the competitors. So when you have the comparison data, you can quickly optimize it to beat your competitors. It helps to increase the organic website traffic to your website through SEO techniques.
Google Trends
Google trends are one of the traditional tools for checking the Website SEO. You can analyze the detailed website SEO report through Google Trends and improve your website business. It helps you know about the latest trends, SEO ideas, and topics essential for better website search engine rankings. Keep in mind that it will not provide the granular data of your website, but it helps to set better SEO strategies according to your website requirements. You can pair it with any other website checking tool and get effective results.
Seolyzer
Seolyzer is one of the free website crawling tools that help determine your website's search engine rankings. The Seolyzer will bots in your Website service and identify the SEO KPIs. You will get a detailed report of errors in your website SEO that lower the rankings and website speed. So it monitors the issues and helps you manage them to achieve better search engine rankings.
It also helps to compare the website pages and check how they perform individually. So you can determine the impact of different SEO efforts on separate website Pages and follow effective SEO strategies.
Final words
Now ensure you check your website SEO using these SEO tools. It will help you to get better search engine rankings and increase website performance.
We hope this guide will help you know about the website SEO check and its value for getting better search engine rankings.