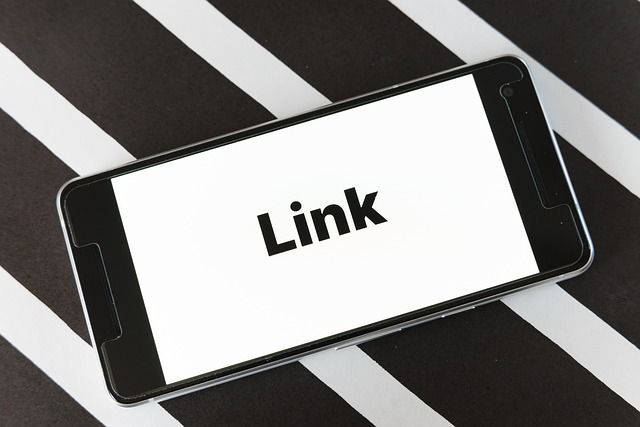 What is a slug? It is one of the confusing and essential queries for beginners. You may want to know what a slug is in the SEO world. Right?
Slug is one of the essential SEO factors for optimizing the website page and getting better search engine rankings.
You can consider a slug as a URL, but there is a specific type difference between a Slug and a URL. Both help identifies the website, but the Slug is different as it carries the indication for every unique page.
However, the importance of Slug in SEO is not neglectable. To get better rankings in search engines, you need to know everything about What is a slug?
Here we will share the Slug and how URL slugs are essential in SEO factors.
So let's dive into it.
What is a slug?
Slug is a specific part of the URL. It helps to identify the page on your website with a unique keyword or phrase through an easy-to-read appearance right under the title tag. The URL has the potential to explain the content of the whole page. 
Searching something at search engines shows some results with the title tag, permalink, and meta descriptions. So the permalink is also equally essential for SEO. 
How is URL Slug important for SEO?
Whenever we are doing SEO or WordPress SEO, Slug always has the primary importance. It is essential to make the correct permalink for the new page according to its content. Now you know what a slug is, so let's consider some factors that make it vital for SEO. Keep in mind that the permalink has a positive impact on the search engine rankings of your page. 
However, it is essential for SEO due to specific reasons, including:
URL slug contains the keyword
It is one of the primary reasons that make Slug important for SEO. The URL slugs contain the keywords that attract potential readers to read the whole post or visit your page. Ensure that you include the keywords you want to rank in the search engines. Keep in mind that URL slugs are the first thing Google indicates about the content of your page. Google analyses your website page according to the URL slug. It helps the potential readers to determine what they are going to get from your page.
So the URL slug with keywords helps attract google to assign better rankings along with all other factors. Moreover, it also increases the click rate by directly addressing your potential readers.
URL slugs are user friendly
As we already said, the Slug is something the user finds in search results under the title tag. Every page of the website has a different slug that makes it easy for the users to search and find the required topic quickly. So it is essential for search engine optimizations to make the URL slug according to potential searchers of your topic.
Keep in mind that on-the-point URL slugs are more user-friendly and help get better positioning in search engine rankings and other SEO factors. Moreover, if you are working on WordPress, it will automatically generate the permalink for every page with the primary keyword. But ensure that you consider making the user-friendly URL SEO for better SEO.
Optimizing the Slug is beneficial when you know all about what is a slug and SEO for user usability. Keep in mind that well-optimized slugs are similar to creating better URLs for your website.
What are WordPress slugs?
First, it is essential to remember that word slugs come from WordPress. So when you are working on WordPress, URL is under the category of permalink settings, where you can optimize it for better SEO. 
When you install WordPress for your website, it has a problematic URL that you need to modify to make it user-friendly. However, the best approach for WordPress slug is to enter the post name in the permalink and separate every word with dashes. It is essential for the better SEO of your page and to get higher rankings in search engines. Ensure that every post in WordPress has a unique permalink with its keywords for gaining more attention from Google analytics. 
Optimize the Slug for SEO
It is clear what a URL is and what it is essential for SEO factors. So it would help if you made an optimized slug for your website to get better rankings in search engines. 
Here are some tips for optimizing your URL slug for SEO.
Insert keyword in the Slug
Ensure that your URL slug has the keyword that helps google and potential readers identify your page content. However, insert the keyword on which you want to rank. There is no need to insert the full title in a slug-like "10 best foods for pets". You will only pass the best foods for pets in URL with dashes for making it SEO optimized. 
Avoid adding stop keywords in the Slug.
It is an essential SEO factor that you need to avoid stopping keywords from creating a slug. The stop keywords are common and have no value in URL like the, you, and on. So try to avoid these keywords. 
Make shorter Slug
It is always better to make shorter slugs that are easy to understand. Again you need to insert only the keyword rather than the full title to make the short URL. Moreover, it also helps google analytics find your page while searching for answers to a user's queries. So it increases the chances of higher rankings in search engines. 
Use dashes between words in a slug
If you notice a URL on any page, it has dashes. The primary purpose of dashes is to separate the words in Slug to make them clear and easy to analyze. 
Only use lowercase characters.
It is also mandatory to only use the lowercase characters while creating the URL. It helps the web server determine your page and differentiate it from the website URL. 
We hope this guide will help you understand what is a slug and what it is vital for SEO. Ensure that you create a well-optimized slug for better search engine rankings.