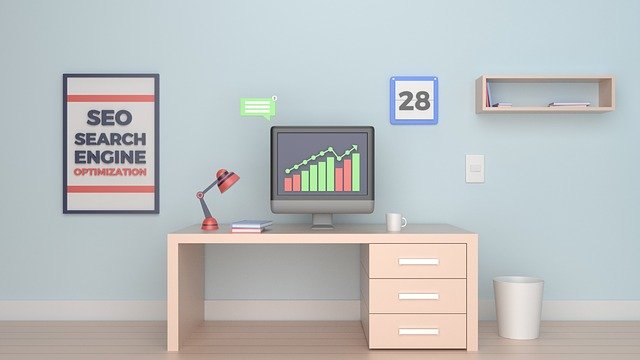 Many think that on-page is about fixing the primary, secondary and tertiary keywords. But it is a myth, and various on-page SEO factors help you gain better search engine rankings. It does not mean that the correct placement of keywords is not working, but now it has a more negligible effect than in previous decades.
The on-page SEO factors help optimize and make your work accessible even if you are a beginner. Moreover, the on-page SEO factors are vital for having complete knowledge of your website with less technical knowledge in website making.
Here we will share the essential on-page SEO factors you need to consider for ranking your website.
So let's dive into it.
What is on-page SEO?
On-page, SEO includes content optimization with better titles, URLs, quality content, images, and others. It is vital to perform good on-page SEO for ranking at higher positions in search engines. Google analytics critically analyzes your content and rankings according to both on-page and off-page SEO factors.
Six essential on-page SEO factors
Now there are the different on-page SEO factors you need to consider for ranking your content. However, here we will describe the top 6 on-page SEO factors that are critically essential for your website content and better rankings in search engines.
Quality of content
It is the essential SEO factor as the content you publish on your website is vital to SEO. Ensure that all your website content is original and has no spammy or copied content. Remember that when Google analyzes your content, it is easy to determine the rewritten or reproduced content. So your content or website will drink quickly or even lead you to ban.
The original content with the proper keyword usage is ideal for better rankings. When we talk about the on-page SEO factors, related keywords are essential. But ensure to avoid the keywords stuffing in your content. Keyword stuffing is an old tactic for ranking website content. It will not give any value, so you must use keywords carefully in your content. Moreover, the keyword is a black hat in on-page SEO factors.
Title tag
The title tag of your content is the first thing your potential readers read in search engines. So you need to pick something attractive for google and potential readers to get a better ranking.
Now you may wonder why a title tag is essential for on-page SEO factors? As we already said, the title tag is the first thing that attracts readers to click and land on your page. It is also a factor that clicks depending on whether your title tag is relevant to the reader's search query. It is a different debate, but the title tag is an essential factor for on-page SEO.
Ensure that you are making an attractive title tag by keeping it short. Moreover, only use one primary keyword in your title and some numbers.
Meta description
The meta description comes under your title tag and URL; the reader will read it after your title. The meta description is the summary of your entire content with 160 characters. Now the google algorithms and character specifications also change for desktop or mobile views. However, the meta description is an essential on-page SEO factor that directly impacts click rates. Ensure that your meta description has the primary keyword and summarizes the entire content to talk directly with your readers.
Moreover, it is also great to keep meta descriptions simple and deliver the required information to potential readers. When a reader and google analytics answer the search query, it helps get better ranking and clicks.
So ensure to make the eye catchy meta description for getting better SEO rankings in search engines.
Proper formatting of your content
Proper formatting is also an essential on-page factor right after the quality content. Many beginners didn't understand the difference between the title and the H1 tag. So if you want a better ranking, then it is essential to know how to use the proper H1, H2, and other tags.
Every content or blog has subheadings, so you need to use the tags properly according to headings and subheadings. Using the title for your text heading is good and wise and then using H2, H3, and H4 according to its requirements.
Moreover, ensure that paragraphs are well structured. Keep all the sections the same with a similar format and length. The shorter lengths are easier to read and understand compared to longer paragraphs. You can bold or highlight the critical statements to maintain your bounce rate.
Use appropriate images
Many of us think images don't have any role in on-page SEO factors. But the pictures help make the exciting content. It helps to improve the format of your page and give it a structure. Therefore it is essential to use the original image to boost the on-page SEO and get a better ranking. The high quality and relevant photos are also important with their appropriate positioning.
Appropriate URL
The URL is also an essential on-page SEO factor that plays a significant role in your website ranking. Your page needs to get encapsulate your website content in your URL. The first few words in the URL are essential, and you must add primary keywords to avoid the random characters in your content. So you need to add attractive and primary keywords in the website URL to get more clicks.
Conclusion
Now you have a list of essential on-page factors, including well-written, well-structured, and original content. All these factors help you get better SEO rankings and increase your revenue. Remember that the on-page and off-page SEO factors are equally essential.
To boost your website through on-page and optimize it to get better rankings. It will help you get higher positions in search engines. Ensure you take care of all the essential on-page SEO factors and ignore the black hat techniques for search engine rankings.